Optoma GT1080HDR review highlights how this company has dealt with all the changing trends in the projectors field. We all know that lockdowns brought a revolution in every area of life. Similarly, a drastic deviation has been observed in the market for projectors since 2020. This was explicitly owing to the utilization of electronic devices. The projectors used only in cinemas and board rooms were now used in living rooms.
Optoma GT1080HDR Review: Basics
Although many different projectors were already available in the market, they were designed for use in board rooms, offices, or cinema halls. It was a challenge for the projectors companies to design devices for the changing times and demands. The Optoma GT1080HDR review showcases this device's unique features, making it an excellent choice for your living room.
The most significant of all these features is the excellent image projection with a short throw. This means that even if you have installed the projector in a very small room, you will get the highest quality image projection in the best possible screen size. Despite its short throw feature, it is available at a very reasonable price. Due to this, this device has obviously attracted the attention of customers and has led to the shift of the market towards these devices.
Although there are numerous unique features in this device, but a few significant features, have been mentioned in the Optoma GT1080HDR review:
Optoma GT1080HDR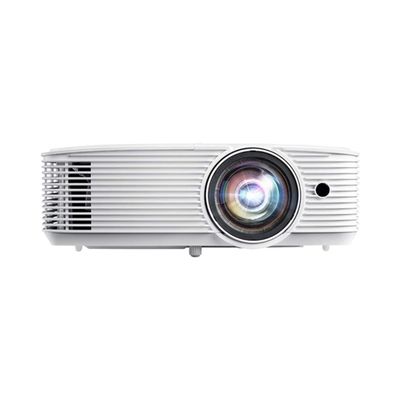 Specifications:
Brand: Optoma
Model: GT1080HDR
Resolution: 1920×1080p
Brightness: 3,800 Lumens
Screen Size: 36.2″ to 307.8″
HDR: HDR 10
Why Go For Optoma GT1080HDR:
Out of all the available projectors, why should anyone choose Optoma GT1080HDR? Some of the logical reasons have been mentioned in the later content:
1. Image Quality
This projector has a very highly tuned color mode. It displays a high-quality image with a perfect color-to-contrast ratio that is vibrant, clear, and sharp in all aspects with a high level of contrast. You can change the settings according to your demands. For instance, two modes are available, i.e., the HDR and the 3D mode. These graphics make this device the best for movie cravers & gamers who want to have the best possible image quality for the best experience.
It is clear that the corners of the image are slightly blurred, but due to the high brightness level, the eyes do not move toward the corners of the image. As a result, this projector is the best projector for people looking for a bright display and excellent image quality.
2. Brightness:
Optoma GT1080HDR at 3800 lumens is amazingly bright. It is a brightness king and even brighter than Epson Home Cinema 880, which is famous for its bright display. Additionally, it is characterized by a short throw capability and extreme brightness which makes it a first choice for users who are looking for a projector with a bright display in a short space.
3. Short Throw Projection:
The unique characteristic of this projector is its short-throw projection ability. The short-throw projection ability of the projector means you don't need to set it up in a large room in order for the projector to work properly. Regardless of how small your room is, if you place the projector just forty-six inches away from the screen, you will be able to project an image of one hundred and sixty inches.
If you are using a conventional projector, you need to place your device at least eight to twelve feet away from the screen. This means that traditional devices cannot be used if you have small rooms. This is why Optoma GT1080HDR is the best. Optoma GT1080HDR review shows the significance of this feature.
4. Easy To Use:
A feature that attracts most customers after its pricing is its ease of usage. Now if we talk about usage ease, then it is straightforward. The device comes with a remote control. Apart from the remote control, you can also use the buttons on the projector's case to control the device. The people who find it very difficult to change settings can find all the required locations in the manual.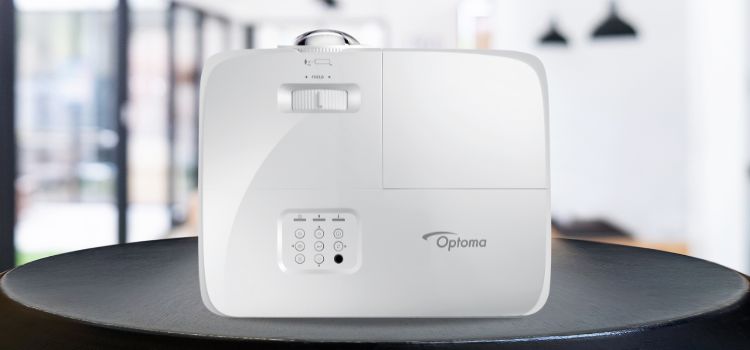 5. Sound Quality:
The only downgrade Optoma GT1080HDR has its sound quality. The sound provided by this projector is quite average, so it must be connected to a good bar if you want to consume media easily. It has a thin sound with bass almost no bass. So, while buying this projector, external speakers are also necessary.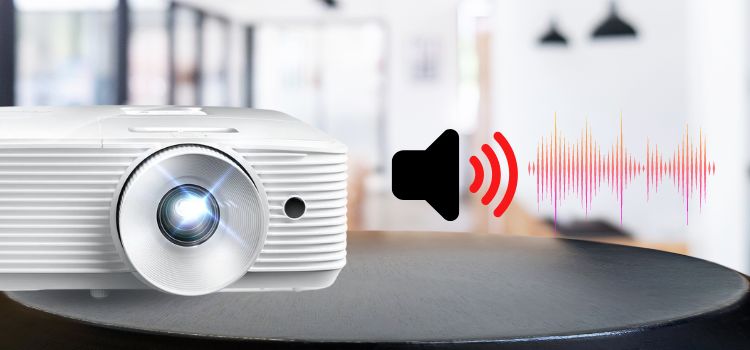 6. Special remote controller:
There are virtually all projectors that come with remote controllers, but most of them are simple and basic ones; in the case of this projector, there is a unique remote controller that comes with it. It consists of a number of buttons that are used to control every aspect of the projector. Moreover, these buttons are backlighted, so they can be used easily in a dark room while the projector is being used.
7. Reasonable Pricing:
Optoma GT1080HDR review clearly shows that Optoma GT1080HDR is a device that is available with the most reasonable pricing, just like Epson Home Cinema 880. As compared to conventional projectors that do not support such unique features, this projector has a lower price tag.
Pros & Cons:
Optoma GT1080HDR review highlights the pros and cons of this short throw projector. Some of the are mentioned below:
Pros
Great Brightness
Easy To Setup
Supports HDR
Good Image Quality
Cons
Poor Sound Quality
Image Corners Are Bit Blurry
Conclusion:
After evaluating the specifications, pros, cons, and all other major and minor details mentioned in the Optoma GT1080HDR review, we conclude that this device is the best possible option available at a reasonable price. Its short-throw projection is the brightest feature that provides a good position compared to the other projecting devices. In addition to short throw projection, its incredible image quality, best resolution, ease to use, reasonable adjustment, and its use for gaming make it a perfect choice for home use. I hope this Optoma GT1080HDR review provides a complete guide about it. Good Luck!