There is an obvious difference between the quality of work that has been accomplished on a larger screen as compared to a smaller. Consequently, individuals who enjoy the privilege of larger screen utilize this facility during the course of their work. Therefore, the strenuous activities that we perform on our laptop screens can become less strenuous if projectors come to our rescue and make it easier for our eyes. But even if we have projector and laptop, we might not be able to connect them on the first go. Hence, in this article we will try to explain that How to Connect Laptop to Projector in the easiest possible way. All the necessary details have been mentioned below.
Recognizing the ports on the devices:
Before initiating making any connections, we must first know the available connections on the concerned devices i.e., on our laptop and our projector. This is necessary as this will allow us to maintain a connection between output & input devices. Once you have identified the similar kind of ports on the devices, you may now take the wire which will serve as the connecting intermediate. Any cable with the same attaching point can serve as the connecting media. Below we have discussed some common kinds of connecting ports that you will witness during the task:
USB:
One of the most used and recognized port is a USB-C port. You may first misunderstand this as the port for connecting the projector. However, in reality this port is present to connect data cables with the mobile devices for the purpose of sending mp3 and mp4 files from laptop to cellular device and vice versa. Besides, they can also play another role. They can be utilized as power source.
HDMI:
The most modern and all time available port is an HDMI port. This port is not only present in laptops and projectors but can also be seen in modern day TVs and LCD setups. It is even present in desktops. Hence, we can say that all out dated to modern devices have an HDMI port. Therefore it can be considered as a standard. But how is it compatible for all devices. Surely the answer lies in its ability to carry signals of high quality whether they are mp3 or mp4. Below we have shown the standard HDMI cable.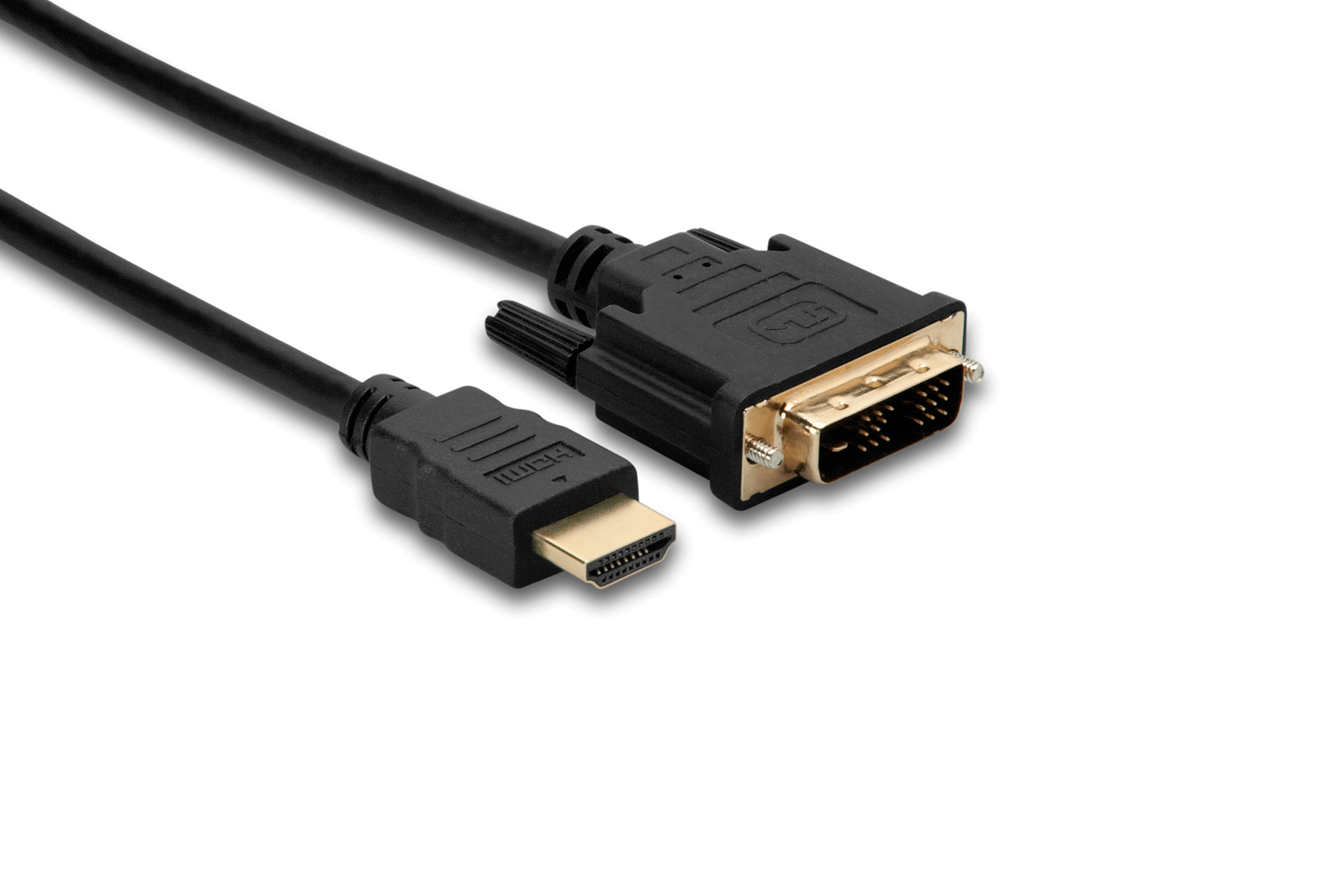 VGA:
Although its name is quite short, yet it is itself a 15 pin connector. It can be recognized by its 15 dot like texture and can be found on most present day devices like desktop, laptops, & projectors. However, unlike HDMI it is not present on televisions. Therefore, if you are looking for a wider range connectivity then certainly HDMI is a more compatible option.
DVI:
DVI port is quite similar to a VGA port. The only difference lies in the image quality which is a little better in the case of DVI. However, it can only be utilized as a connection point between a desktop and a projector as it is only present on desktops.
S-video & composite video connection:
S-video & composite video are two nearly extinct kinds of port that can now be seen in a limited or no device. They were once seen in all projectors and television sets. Composite connections can still be recognized by its tri-colored (red, yellow, & white) cables located on a yellow colored cable. Now they are almost non-existent and can only be recognized on the video cards of a desktop.
How to Connect Laptop to Projector:
Initially, power on your concerned devices (in this case your laptop & your projector)
The most appropriate choice is an HDMI cable so find an HDMI cable and ensure that it is of proper length to ensure a connection without problem.
Take the HDMI cable and connect both the ends into output and input devices (one into the laptop and other end into the projector).
Use your projector to select the option of HDMI in the category of input sources,
Click the following key shortcut, WINDOW+P.
Finally, select the option of duplicate on your laptop to take the process to completion.
Visual representation of the process:
When it comes to technology then simple guidelines are ever enough. You need to see in order to learn. Therefore, we have prepared certain visual representations to ease the process.
In this image we have shown the female region of HDMI connection. This region is present on both laptop and projector while the male port is on both the terminals of HDMI cable. Just as we know that opposite ends attract each other. In the same way connect the female parts and the male ports of cable and the devices. If we talk about laptops, then this port will mostly be situated on the right side. But in some cases, it may be present on the left side. While in projectors, it will be mostly on the back side and rarely on the left or right side.
Method to connect a MAC device with a projector:
Most of us realize the fact that MAC devices operate a bit differently as compared to other devices. This is why you may need to follow some different set of rules for accomplishing apparently simple tasks.
In case OF Mac Books you can have 2 different scenarios. Initially we will discuss the devices with HDMI ports. In this case follow the first 4 guidelines. MacBook will detect the device and display the screen on projector.
But if the concerned device is the latest model and does not have the HDMI port then follow the given guidelines. Initially, search for a USB-C port because any one of the ports will surely be present. Then you must have another cable that allows you to connect your HDMI cable and USB-C port. Finally, follow the steps from 3 to 6 to get desired results.
Conclusion:
After reading the guidelines in all possible scenarios you will surely know that How to Connect Laptop to Projector. It might appear as a difficult task in the beginning. You may not recognize the ports and cables in the first go. But after following the guideline properly you will accomplish this feat on your very try. Some of the common questions are answered in the following heading.
FAQs:
1.      Do we have to ensure any other conditions except from those mentioned above?
Yes! you should ensure the quality and condition of your cable. For instance, it should be long enough to prevent cracking and not have cracks to prevent signal loss.
2.      Does the position of projector affect the operation?
Position of projector might not affect the process as a whole, but it is important to set up the projector screen at a high and clearly visible space instead of nooks 7 corner for proper visibility.
3.      Why HDMIs in hotels do not work sometimes?
In some hotels the HDMI and other connecting ports have been blocked to prevent connecting hotel screens as external monitors.